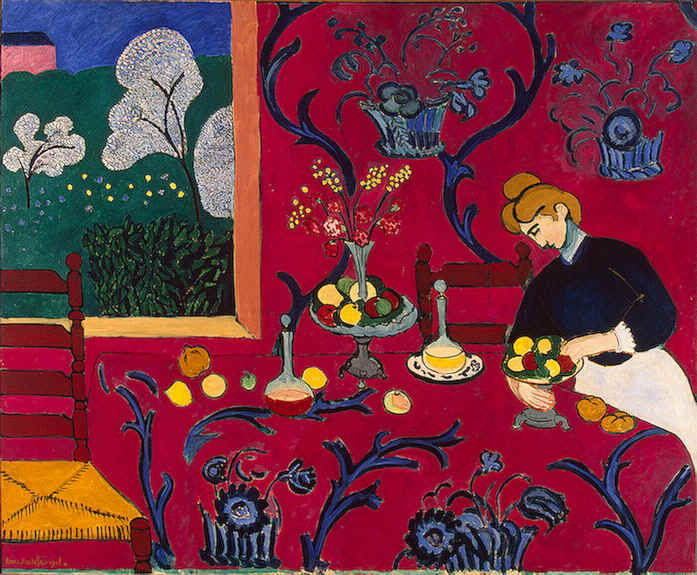 This is a very belated post but a while ago I saw the Royal Academy's blockbuster
From Russia
show; I had earlier gone to St Petersburg and Moscow with its curator and other assorted hacks to look at similar works that were going to be in the show. This is my main piece about it
here
- a travel piece about things to look out for when on an art jaunt to Russia.
I saw the RA show on a day off and after a very expensive but rather perfect breakfast omelet at the Wolsey (a sophisticated start for a sophisticated day!). I was very grateful for my press ticket as there was a huge queue (it was really crowded inside as well). It was a very good exhibition, and definitely worth seeing the Dance, though I still prefer Music:
I really enjoyed some of the art and artists which I had not heard about while on my trip. I loved Derain's Man with a newspaper.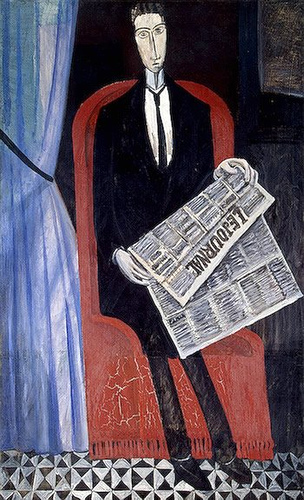 I was also really interested in the room with a
Tatlin tower
and a great film showing his plan for an enormous tower in St Petersburg. My friend Danny pointed me to this
link
which has great examples of huge Soviet artworks that were never made.
The exhibition ends with an image of Malevicth on his death bed (which I can't find online) that Waldemar Januszczak
describes
as "an exceptionally touching ending to a particularly exciting show".