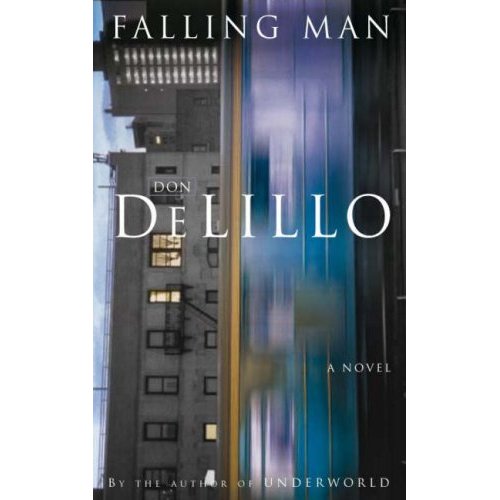 'It was not a street anymore but a world, a time and space of falling ash and near night'. This is how Don Delillo's 9/11 novel opens (he always has great opening lines).
Before reading Falling Man, I heard a Newsweek podcast in which its book critic said it felt like the "first genuine work of art" about the attacks, though the New York Times critic Kak utani was not so keen. Some critics were uncomfortable with the sections from the perspective of an imagined terrorist (not unlike Martin Amis's Mohammed Atta short story).
I rated the book - any time spent reading Deillo is time well invested. It did not amaze me throughout but I made my way quietly through it, and felt inspired and wowed by the odd passage - like the one at the start in which the central character Keith, a survivor of the attacks, is being looked at by a doctor.
The doctor tells him about how in places where there are suicide bomb attacks, survivors sometimes bumps which turn out to be "small fragments of the suicide bomber's body" because the flesh hits them at such velocity it gets wedged into whatever it hits.
"They call this organic shrapnel," the doctor says.
A poster on a Guardian arts blog about it, attacks this as "semi-digested research" inserted into the book, but I liked it, because it told me about something I didn't know about and did not ring false as something a New York doctor might say.
I also liked the 'Falling Man' of the title, the performance artist who hangs from structures around the city, prompting fury at his perceived insensitivty (I read somewhere that Delillo uses this as a device to acknowledge how fraught it is to create a novel out of an event which caused such grief, so relatively recently).
I remember trying to write around the time of the Spetember 11 2001 attacks and just being totally frozen: that anything I was writing felt unimportant, that there were weeks when it felt like "the only subject" and one that I was not qualified to tackle. I recall being quite awed by how Spike Lee's movie - released in 2002 began with images of the Memorial in Light.
Who is more qualified to write a 9/11 novel than Don Delillo whose great work Underworld had cover art depicting, prophetically, a funereal image of the World Trade Centre?
In Falling Man, the other main character, Liane, obsessively reads all of the New York Times "portraits in grief", the stark profiles of the victims (I remember the Guuardian doing some profiles and being really moved by a guy working there, I think as a painter and decorator who had been a drug addict and had a tattoo of the Angel of Death on his arm but who was clean and optimistic when the planes hit as he worked in one of the towers).
I just read this on Esquire saying the novel is "the best test-case yet for the idea that when the planes hit and the buildings went down we entered the "age of nonfiction," when journalism, even journalism as modest in means as one of those Portraits of Grief, is able to grasp what's happened -- and, more to the point, what's happening -- to us more than fiction can, even fiction by our most accomplished and ambitious writers".
I think there is something in that, though suspect the best books and films about 9/11 may not be created for several decades.
The best article I read about 9/11 was by a novelist, writing in a newspaper: the Ian McEwan article in the Guardian a few days after the attacks.