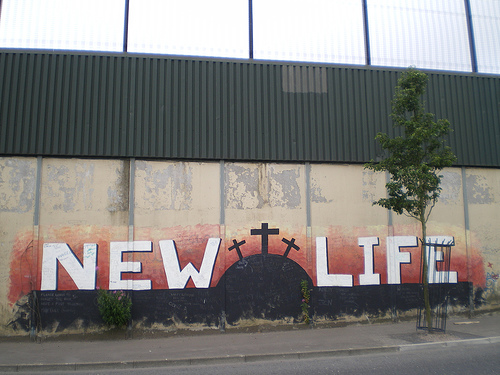 photo from flickr, georgeclarke107
Listening to radio coverage of the return of power-sharing in Northern Ireland earlier this year I was struck by a line on the report about how there were no plans to pull down the dozens of peace walls that snake through various 'interface' estates in Belfast and Derry.
I thought it would be interesting to hear what people who lived there thought of how the peace process was going and what prospects there were of them coming down. Obviously peace walls are also nteresting at the moment because of their adoption in Iraq.
I thought a trip to Belfast would work well as a multimedia project with pictures of the walls and voices.
In the end, it was trickier than I thought to get people to talk and very hard to get people to agree to be photographed. But with then Guardian Ireland corr Owen Bowcott and freelance photographer Paul McErlane we created a slideshow. Owen had a good angle on the story as there was a school where there were plans to build a new wall after a house in a Nationalist estate was firebombed late last year.
Anyway, this was the resulting slideshow and Society Guardian piece.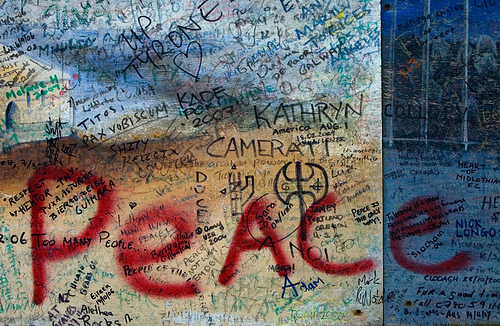 photo from flickr, a11sus

We didn't really get a chance to look at the graffiti on the walls, which I thought was interesting. Looking at this Belfast peace wall flickr group there is a lot of graffiti on parts of the walls. A lot seems to be pro-peace but not all. I also spotted a "f*** the Queen".