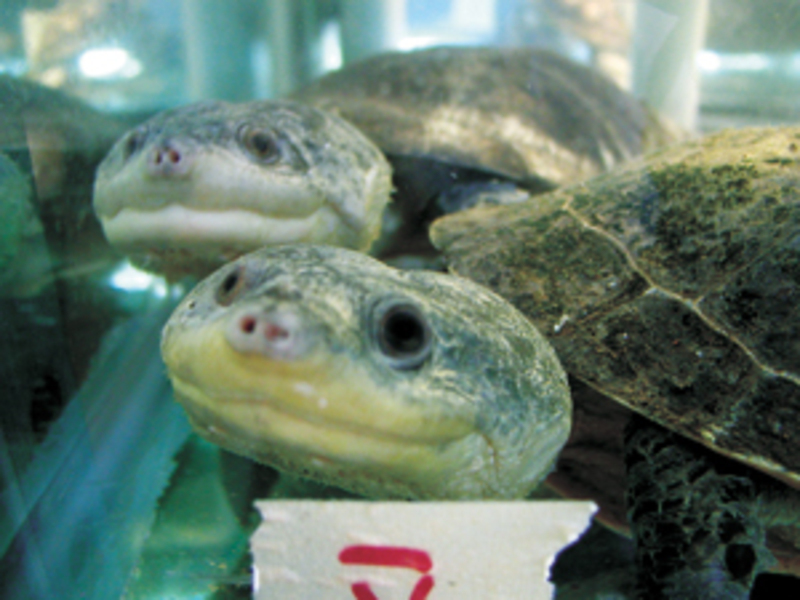 I spent a couple of days at the Sheffield International Documentary Festival, which I have been to once before, in 2002. Back then, I think I took two days as holiday and wrote a festival review for Guardian Unlimited Film.
This time, I went to write some posts for News blog and do some podcasting. There are around 100 documentary films and many of them - I would say at least a third - have a newsy or current affairs kind of slant. To make a current affairs documentary you obviously have to invest many months, or even years, of research and filming effort, and I thought it was a good idea to try and report on the most interesting offerings.
I saw half a dozen films and the one that left the most intense impression was Crude Awakenings: The Oil Crash, a Swiss film about the world reaching peak-oil production and what life will be like without it. I knew that the world's oil was running out but the penny had not really dropped for me how calamitous this could be for living standards; also I was kind of spellbound by the idea of mankind using up all of the oil in like 200 years in which I was lucky enough to live.
There was a beautifully-shot film called The Chances of the World Changing about a New York writer who one night spent $20 to save a turtle from a Chinatown restaurant and then ends up having on-the-hoof turtle conservation take over his huge apartment and his whole life. It is a really sad story about how you can try to change the world and the world just kind of crushes you but there is something really heroic in what e tried to do and the sincerity of his beliefs. The footage of the turtles swimming in various tanks is beautiful and memorable. (Read my GU post here)
I also saw a film called War Hospital on a place in Kenya, over the border from Sudan, which for years has been caring for Sudan's war-wounded.
I did a podcast interview with filmmaker Sean McAllister after an interesting debate about the differences between the artist/director and mainstream media broadcast journalism. Some of the interview did not record onto the edirol machine and it did not have all of the right context, which was a shame, but I guess we are slowly getting better at doing podcasts, which does require different skills. The most time consuming thing is the editing. I think in future I will try and have set questions and a set structure to help speed this up. I was using one of the new edirol's which was quite nifty.
Before the festival started I interviewed a US filmmaker, Alan Berliner, about his film, Wide Awake, which is about insomnia. He has suffered from this for the best of four decades, though he clearly feeds creatively on working at night. He was an interesting person to talk to and I kind of identified with this obsessive streak he had in hoarding archive films, sound effects and newspaper cuttings. This reminded me of plans I had to buy a pen scanner to better record and hoard stuff that I read.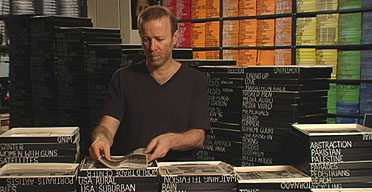 Berliner said that period novels and journals indicate that people slept around nine and a half hours in the Victorian era. "We are, at least in western culture, averaging seven and a half or so" he says.
So you see the curve of average sleep is going down and it is never going to go up again there are too many stimulations and pushes and pulls of technology. Once the light bulb hit and opened up the space and the time of the night the idea of everyone getting optimum night's rest went out the window.
All things being equal, I would like to go back to the festival next year but prepare for it much further in advance so that I had seen most of he films I was interested in writing about and had teed up video clip extracts that we could use on GU.