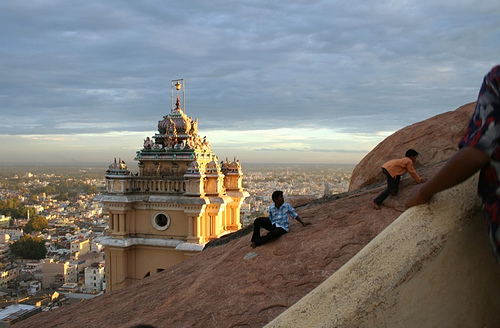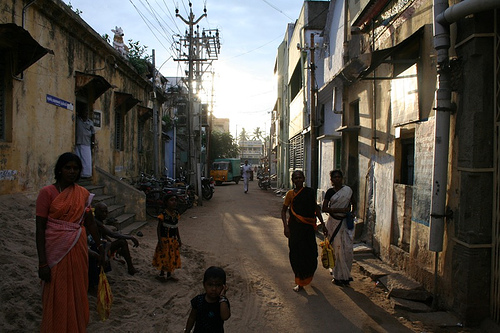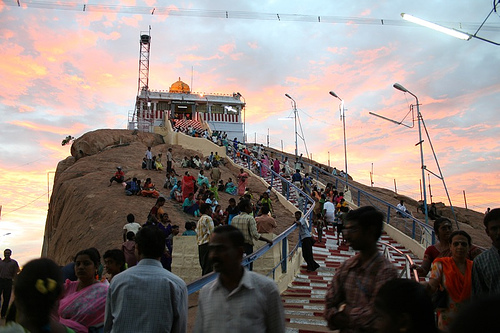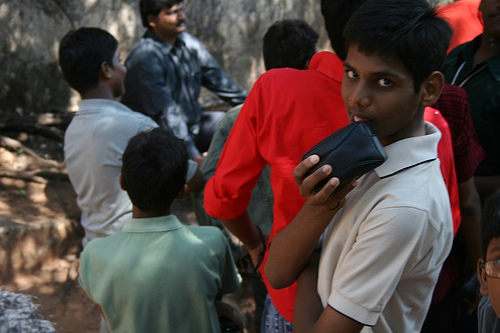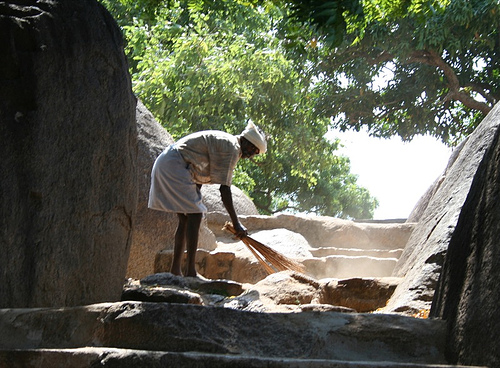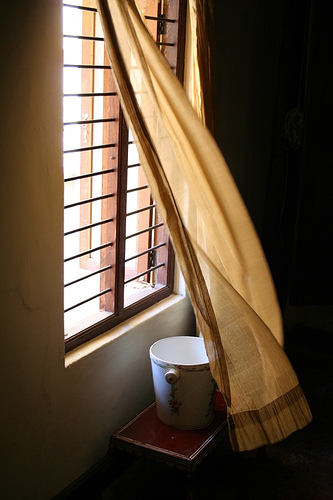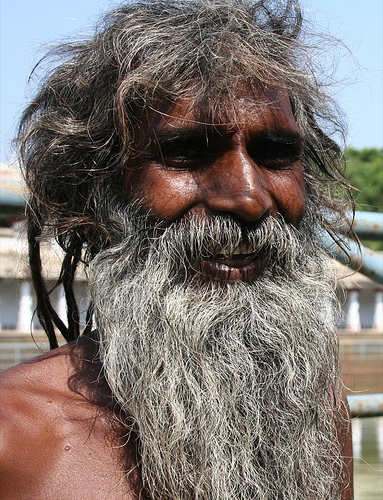 The full set of images from my trip to Tamil Nadu is here on flickr.
It was a great trip, which I wrote a travel piece for Guardian Unlimited about. It was organised with the Royal Academy of Art to coincide with their exhibition of bronze statues from the Chola period.
I also had a podcast recorder thing - an edirol - with me, though it was an old one and quite unreliable. However, listen to music from one of the temples, and to our fantastic guide Sunnil singing on the bus or the drums and horn accompanying a ritual procession of one of the Chola bronzes at the Chalambra temple.
Photography top tips
Johnny Millar, a professional portrait photographer, was also on the trip and he gave me a number of tips, including:
* When you are photographing stuff in glass cases, get your lens close and put a bit of hand or finger flesh between it and the case to cushion it.
* There is a period when the light at dusk is almost the same quality as electrical light and this can make good compositions if you shoot, say, rickety shops in south India with strip lights. Two of Johnny's shots which I really liked had this quality.
* It is okay to cut people's heads off or other things, because this can make the shot more interesting. The fashion these days is for less formalised shots, like shooting from the hip, lomo style. For eg: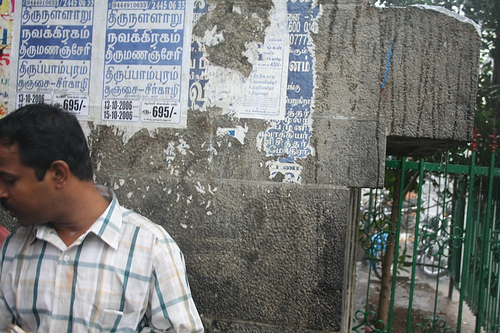 * The edge a good photographer has is that they can compose a shot much better - they know some formal stuff about finding certain lines that compose well. Johnny also said he was helpd by the fact that he had normally been in a similar position for each shot and kind of knew what to do. For example he got a great image of a street season by hunkering down and capturing the bike riders and people from low down with an interesting nexus of cables overhead.
* If you are shooting from a bus window it can be good to "get a bit of bus" in the frame to establish context.
* In some situations - such as when we were in a temple where loads of kids wanted their photos taken - photographers - to use a technical term - should "shoot the shit out of it".
* If you want to take a close up of say, an old beardy man, it is a good trick to have him pose for another photographer and snap him on the sly to get him acting more natural.
* To take detail of ceilings, put your camera on timer and put it on the ground. You can put it on a long shutter speed because it won't move and blur. That effect of capturing street scenes with a blur of tail lights etc is achieved by putting the camera on a tripod and leaving it on a long shutter speed.

* Very sunny light can be bad light - just creates too many shadows. The warm, sunset light is very fleeting. At one stage, as the sun was going down I told Johnny he was a bit like a "reverse vampire".
* He had a good way of strapping the camera so it slung by his hip - this made it very easy to reach for and a far quicker draw than getting it out of a bag.