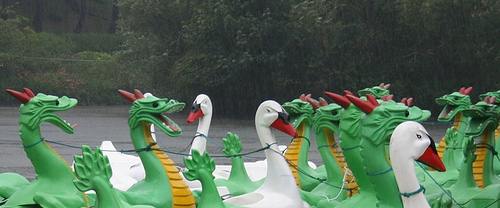 I went to Scarborough, North Yorkshire, for the weekend and it was rainy on the first day. I was absolutely gutted that they cancelled the last performance of the naval battle in Peasholm Park, which I used to love when I went to the town every summer as a kid. They have miniature warships which one person drives and there are sepcial effects and explosions and it is based on the Battle of the River Plate. It has been performed since 1927, only stopping for the real war in 1939.
Instead at the park there was just these dragons and swans which were being rained on. I was disappointed because it is not like real warfare gets cancelled because it is raining. Admittedly, though, I was the only person who had turned up, my shoes filling with water like canoes.
The naval warfare was supposed to look like this: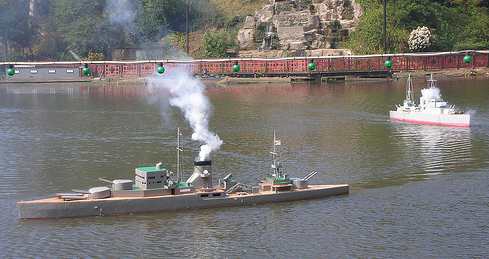 It would have been my first chance to do some war photography. On the other side of the bay, daytrippers wearing yellow bin-bag type macs ghosted around the amusements. It all seemed very British.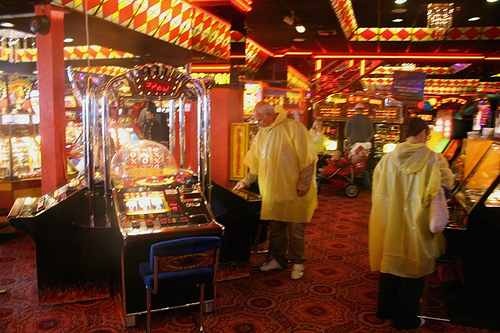 It was though, a but brighter the next day. I really like Scarborough, with all its faded Victorian seaside grandeur. If it was in the south it would no doubt be a bit trendy like Brighton. Scarborough is keeping it real. And they have Black Sheep on draft.