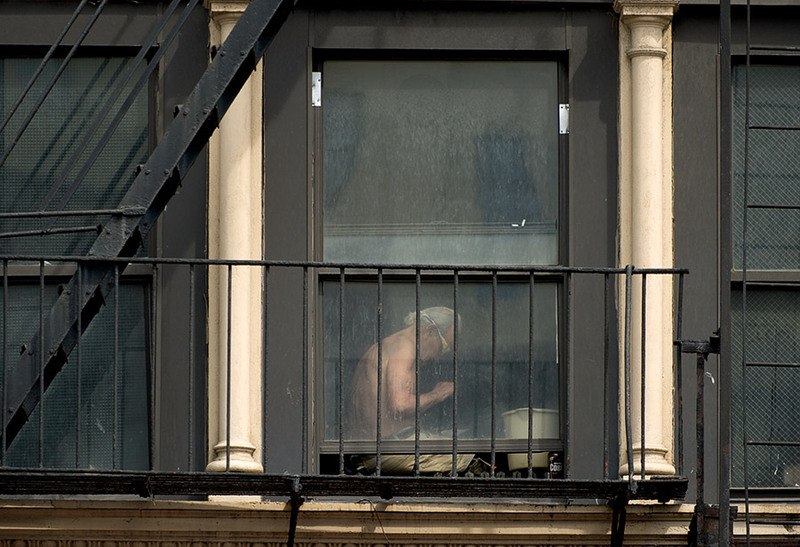 There is a piece today about the Bowery, on the lower east side of Manhattan, and how it is becoming more and more gentrified, in contrast to its past as America's No1 skid row. It has long been a magnet for beatniks, artists and other assorted unwashed.
The Observer's Paul Harris notes the new expensive apartments and the building of a massive Whole Foods - a chain store like the UK's Fresh and Wild which seemed to be the subject of a lot of social commentary when I was there earlier this summer. I could imagine that it was somewhere that used to be a lot grittier, with all the flophouses and so on. But I still thought it had a great bohemian vibe to it - there was the Bowery Poet's cafe and a lot of characters. It was at least a five minute walk to a Starbucks. Okay, most of the people did seem to be young white graduates, but they did mostly wear t-shirts and look a bit scruffy.
Maybe I thought the rough era of the flophouses had not totally gone because I stayed for an eternity of six nights in the ridiculously cheap and scarily basic Whitehouse hostel, which for $28 provides you with a tiny space in a kind of chicken coop thing. On the night when I could hear this older guy repeatedly muttering the words "motherfucker" and calling out "please Irene!" in his sleep, I got as much of a flophouse vibe as I wanted.
Despite this, I loved the area, the street graffiti and the bars.